Renewal
The Renewal
Oftentimes, businesses get stuck at some point of expanding. This can happen if they don't put enough effort and energy into design as they did in the beginning. The next steps in realization then become unreachable. Some businesses, however, don't pursue this fate, and set constant renewal and growth as a main goal. Our office is such. But how do we keep expanding and what goals have we set?
NEW OFFICE- NEW DESIGN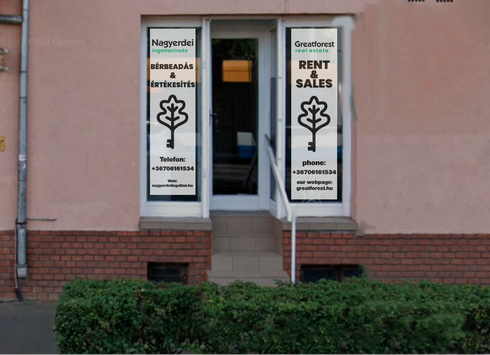 Our main goals in these past few months were is opening a new office and presenting a fresh design. Refreshment is an exptremely important aspect of any business. We constantly strive to keep the interest of clients, which led us towards collaboration with the design company "Kreatív Vonalak Kft.". They assisted us in creating a new image for our office, besides, we began working on opening a new location.
This new office located at Bem tér 11 finally opened, after much hard work and time invested. This location now presents Greatforest Real Estate's new design. With this style, the designer team has achieved third place in the Worldwide Logo Design Awards.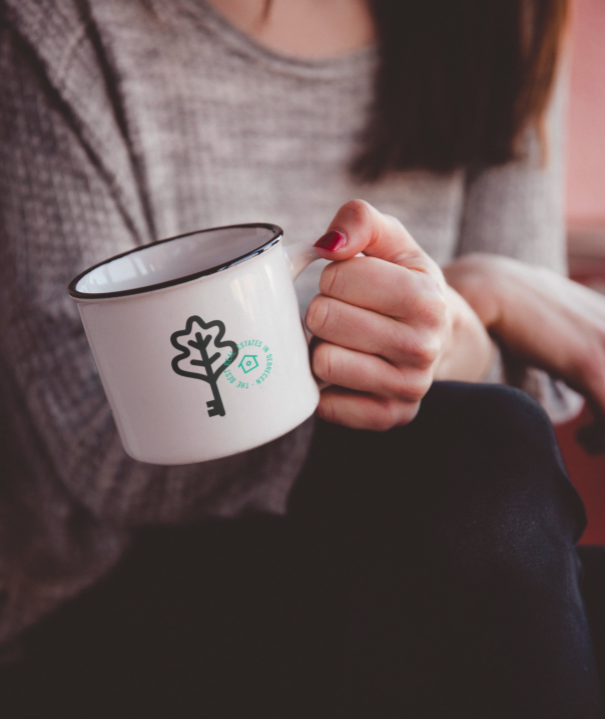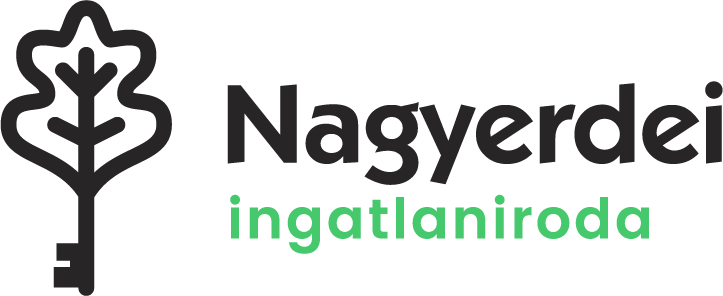 Our new emblem reflects the name and activity of our business. It contains the referral of the Greatforest (oak tree leaf) and the property symbol (key). The combination of these two elements provided with an easy-to-remember, relevant graphic design, which perfectly represents Greatforest Real Estate. We chose a modern, readable font style, which makes our appearance even more memorable and unique.
We were thinking in system when preparing the design, therefore the goal was not only making a new logo, but also outlining a visual and communicational route that reflects the mindset of the brand. The new style provides a unique and recognizable look which helps the brand's prominency ont he market. We were thinking in grapchical solutions that can be implemented to any platform, while preserving layout cohesion and memorability.
Our motivation isn't declining, we will continue working on developing ourselves and providing quality service in all cases. Having reached our current goals, we are not stopping here. We continue movig towards new tasks and ambitions in order to be able to do what we love on the highest level possible: Sales, Rentals and Management.